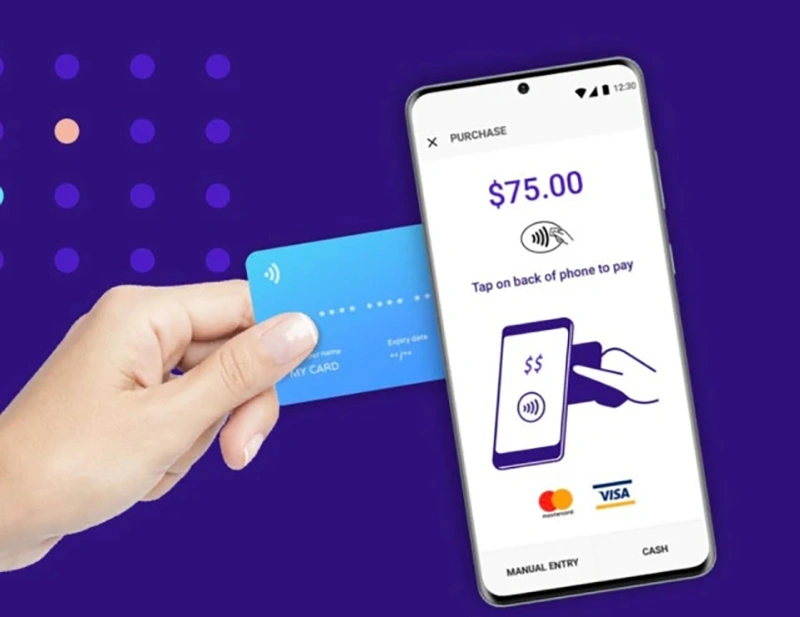 Tencent Technology News Last Thursday, Apple CEO Cook said in an interview with a TV channel that Apple's acquisition of some external companies is not to eliminate opponents, but to obtain excellent technologies from each other. According to the latest news from the media, Apple acquired Mobeewave, a Canadian startup technology company in the field of mobile payments. Using the company's technology, a smartphone can be transformed into a mobile payment terminal device, replacing the more complex POS cash register with traditional technology.
According to media reports, Mobeewave's technology allows shoppers to "touch" their smartphone or credit card with another mobile phone during checkout, and they can complete the payment instantly. This payment technology requires an application software to cooperate, in addition to the built-in near field communication (NFC) chip of many smart phones, no other hardware is required. The Apple mobile phone has included this chip since 2014.
A person familiar with the matter said that the Cupertino, California-based technology giant paid about $100 million for the acquisition of Mobeewave.
According to people familiar with the matter, Mobeewave employs dozens of employees, and Apple retained this team in the acquisition transaction, and the team will continue to work in Montreal, Canada in the future. Since the acquisition news has not been announced through official channels, people familiar with the matter asked not to disclose their identity.
Regarding reports of this acquisition, an Apple spokesperson said: "Apple acquires smaller technology companies from time to time. We usually do not discuss our goals or plans."
Apple usually acquires start-ups and converts their technology into hardware product functions. In an interview with a U.S. financial television channel last Thursday, Cook also stated that in areas where Apple faces technical challenges or intellectual property issues, Apple will acquire some external startups. Such acquisitions are mainly for acquiring technology, not for Eliminate competitors. Cook's statement is intended to respond to the criticism of technology companies to eliminate rivals through mergers and acquisitions.
In the field of mobile payment, Apple has made a comprehensive layout. In 2014, the company implanted "Apple Pay" in smartphones. After users bundled a credit card, they only need to touch their iPhone to the NFC device at the cash register to quickly complete the payment.
In the past few years, Apple has vigorously promoted Apple Pay in the iOS ecosystem and required third-party software to be embedded in Apple's official payment. Statistics show that Apple Pay has gained a third of the global mobile payment share. However, due to Apple's bundling practices, Apple Pay has recently been subject to an antitrust investigation by the European Commission.
Last year, Apple also expanded its financial services, launched the Apple Credit Card in cooperation with Goldman Sachs Group, and launched various discounts such as cash back on shopping. Through this kind of joint credit card, Apple can share part of the credit card credit interest or pay the handling fee, but analysts say this business has not yet brought substantial income to Apple.
It is reported that if Mobeewave's technology is integrated in Apple's smartphones, each mobile phone can become a collection device that interacts with credit cards without relying on other hardware.
This will enable Apple to compete more directly with Square, the industry's leading provider of payment hardware and software for smartphones and tablets. The Square Company mainly serves merchants and businesses, using simpler devices to accept payments from consumers.
On its official website, Mobeewave showed a usage scenario where a customer inputs a payment amount on a smartphone, and the consumer touches the smartphone with a credit card to complete the entire payment process. According to this usage scenario, smart phones can replace traditionally more complex professional POS collection devices.
Samsung Electronics Co. cooperated with Mobeewave last year to allow Samsung mobile phones to use this payment technology. According to a report by the professional organization PitchBook, Samsung Electronics' venture capital arm is also an investor in this startup. From its inception to the present, this company has raised more than 20 million US dollars in venture capital.
In the mergers and acquisitions market, Apple prefers small-scale mergers and acquisitions, targeting new companies with exclusive technologies. Mobeewave has become another technology startup that Apple has acquired this year.
Apple has acquired the weather application Dark Sky and virtual reality content company NextVR this year. Other acquisitions include Voysis, Xnor.ai, and Inductiv, mainly to improve the performance of the voice assistant Siri and enhance the research and development capabilities of artificial intelligence. Apple also acquired equipment for enterprises. Fleetsmith company managed. In addition, Apple also spent $1 billion to acquire Intel's 5G baseband processor business.