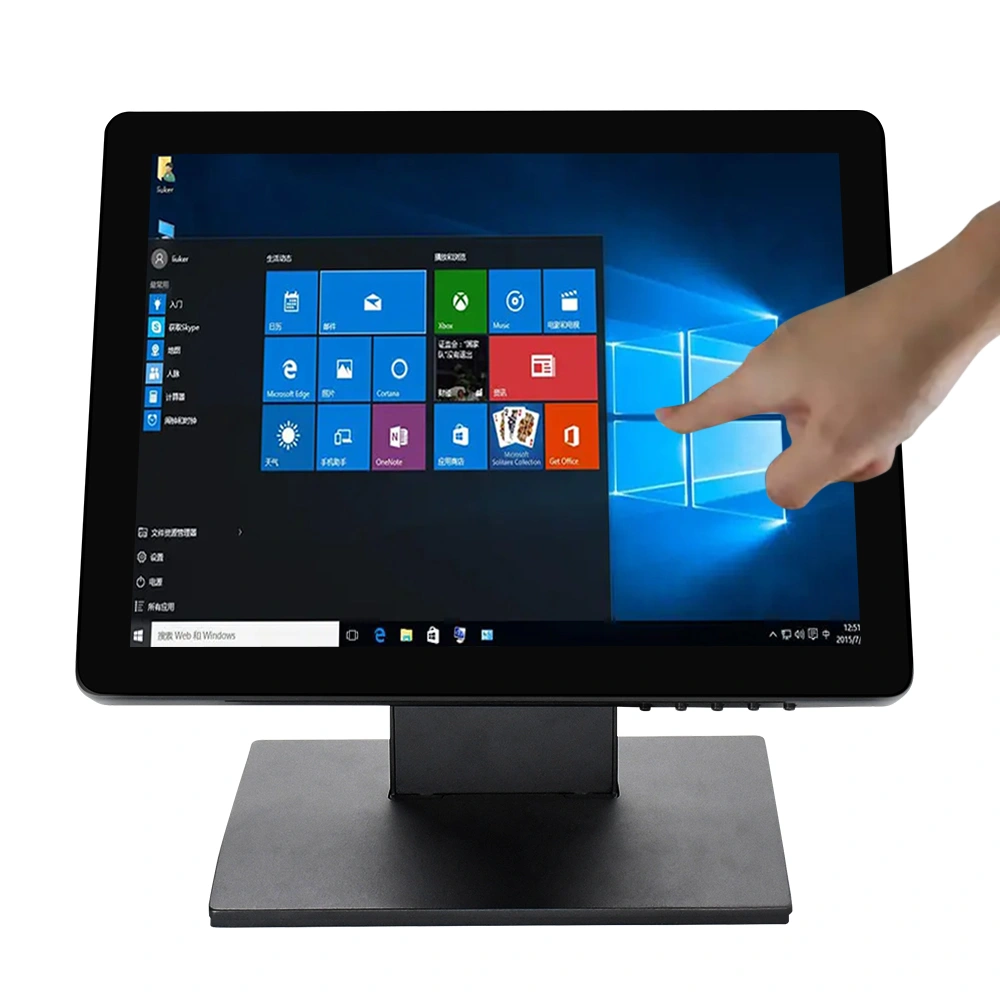 Our company is excited to announce the release of our new 15 inch true flat capacitive touch screen monitor, specially designed for POS systems. This state-of-the-art product boasts numerous noteworthy features and advantages that make it the perfect solution for industrial and commercial applications.

The new product comes with a flat display design that looks modern, trendy, and is easy to handle and install. This unique design, which is also known as a true flat screen, ensures that the monitor's surface is easy to clean, durable, and is resistant to scratches and water. Moreover, the monitor's capacitive touch screen technology provides highly sensitive, stable, and excellent interactive experiences, ensuring accurate responses to touch input.

Our new product is a perfect fit for POS systems, such as touch monitor POS systems, retail POS systems, and restaurant POS systems. Its 15-inch screen size and true flat design are optimized to provide a clear and comfortable viewing experience for the user. Meanwhile, the product quality and performance are unparalleled and make it an excellent choice for commercial applications that require high performance, durability and a sleek design.

Our company specializes in industrial and commercial display solutions, including a range of customizations to fit client needs. Our experienced team is always available to provide support and guidance to clients in selecting the best product for their needs.
In conclusion, our new 15-inch true flat capacitive touch screen monitor is the perfect solution for POS systems that require a slim and sleek design, durability, performance, and exceptional display quality. The product is a true flat touch monitor that is highly responsive, stable, and is optimized for long-lasting usage. We are committed to providing quality display solutions to our clients, and we are confident that this new product will meet their demands.