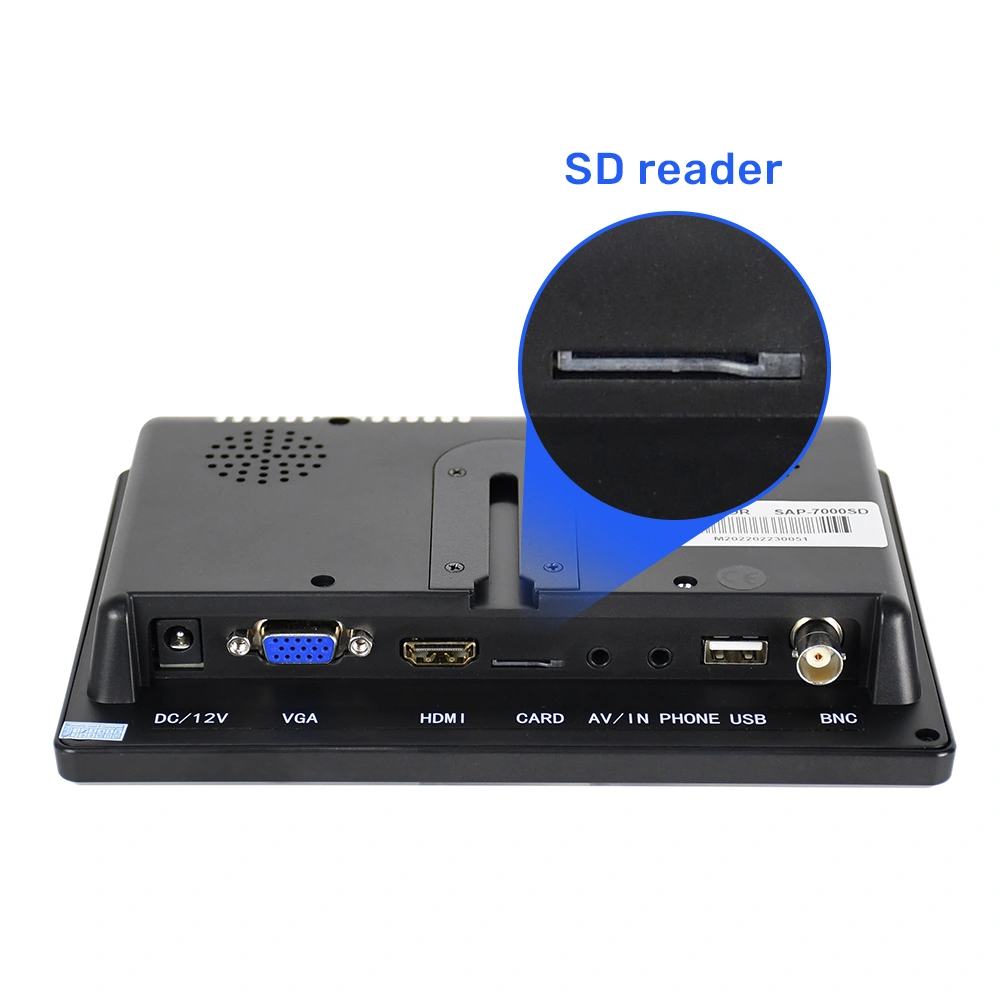 OSCY latest 7-13.3 inch LCD monitor series is now equipped with a new feature - SD card reader support. The addition of this feature facilitates file transfer between the device and SD cards, offering users more convenience and efficiency.
As a professional digital display equipment, the new LCD monitor series from OSCAN Company covers a range of touch screen monitors, LCD displays, open-frame monitors, and industrial monitors to suit needs across applications. These monitors offer high-definition visual effects and a smooth touch experience. With the added SD card support, users can easily connect their devices to SD cards for multimedia transfer and file sharing without the need for external devices.
For OSCANTECH Company, the launch of new products is part of an ongoing effort to meet customer demand and expand market presence. The company adheres to its core design principles around industrial design and high-speed intelligent control technology, aiming to provide users with the best-quality products and services. The addition of SD card support to the new LCD monitor series highlights the company's commitment to product design and technological innovation.
With the SD card reader function, the LCD monitors can be widely using in different projects, such as ATM machines, CNC machines, Kiosk machines,smart device, pos customer display, digital signage as well as advertising displays. We have the experience for Indonesian customer for the 7 inch, 10 inch as well as 13.3 inch monitors with SD card reader for his project. You can see the real picture which our monitors installing on customer's smart cabinets.