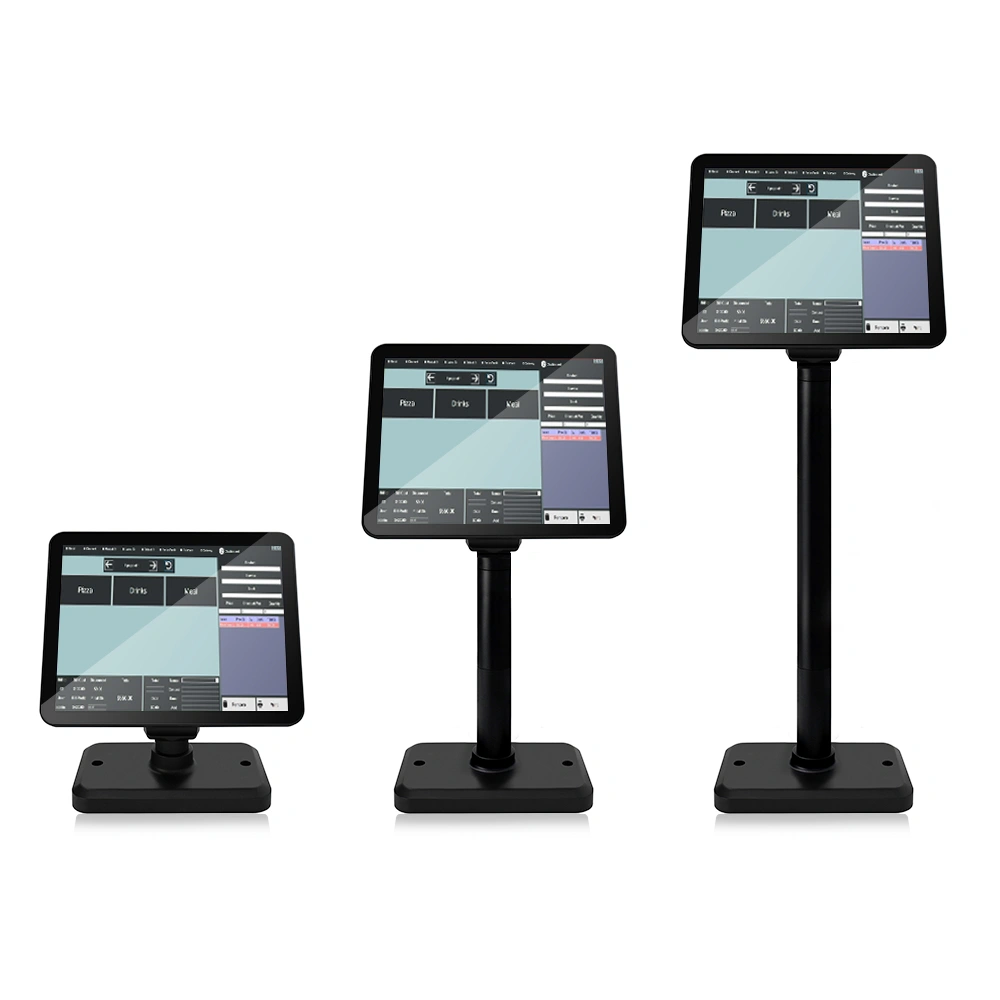 Our company recently launched a brand new 9.7 inch pos customer display with unique design have 2xUSB ports on the stand, providing a coordinated and integrated user experience. The product's selling points include full integration of graphic and product design, aesthetic appeal, interactivity, clear display, multi-functionality, and high performance. The pole display also features a high-definition IPS full-angle screen that offers users better visual experiences.

Incorporating graphic and product design, the new coming led pos customer display provides a coordinated and consistent user experience. Its interface is aesthetically pleasing, user-friendly, and humanized, increasing user satisfaction. The interactive interface and multi-function design can meet the diverse needs of different types of users and provide customizable customer experiences.

This new customer facing display offers clear, high-definition, and large-screen displays and multiple functions with expandable capabilities to meet users' different needs. With high-speed and high-resolution performance, the display is suitable for various scenarios and industries. Moreover, the display with its IPS full-angle screen enables users to view the screen from any angle without dead zones, providing more convenient displays and better customer service in the realms of commerce and service.

The design team of this product has integrated more user needs into the design to highlight the selling points of the customer experience. However, user needs vary and evolve, and market needs are continually evolving. Therefore, the design team continuously integrates and incorporates new user intentions and upgrades the product's performance to meet the increasingly challenging needs of the market. This display has high market competitiveness and can provide users with a better customer experience.

In summary, this customer display can provide users with a high level of experience and has received positive feedback from users.
Pls see the main features for the new 9.7 inch customer display( Model:PD-9700F) as below: