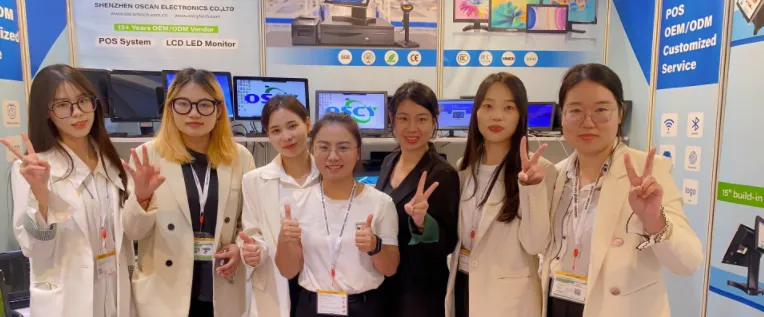 From October 11 to October 14, 2023, we participated in the Hong Kong Global Sources Exhibition and showed our new 15.6 inch POS cash register and 10inch customer display to our customers.
At the same time, we also brought our best-selling products of 7 inch to 22 inch HDMI monitors, touch screen monitors, and metal case industrial monitors to our exhibition.
More importantly, we also showcased our new 15-inch and 22-inch true flat capacitive touch screen monitors.
During the four-day exhibition, we attracted many customers to view our products. During the exhibition,
we showed our product advantages and company examples to our customers. At the same time, we also took many beautiful pictures and videos to record our exhibition effects.
We hope that all customers who pay attention to our company's products can learn more about our exhibition information.
At the same time, we will participate in the exhibition in April 2024 as scheduled. We welcome more customers to visit our booth.
For more latest exhibition informations, we will It will be sent to the company news simultaneously and there will be corresponding publicity on LinkedIn and Facebook. Welcome to contact us!